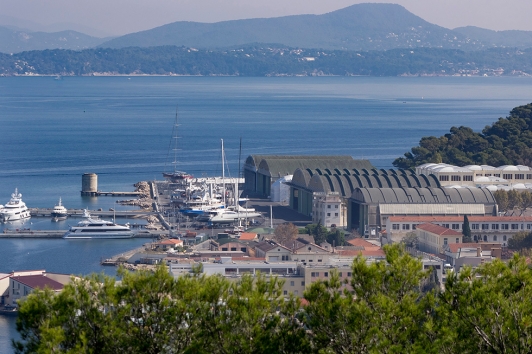 Tuesday May 23rd, Nereid received a notification letter from the President of Toulon Provence Mediterranée (TPM), Jean-Pierre Giran, confirming the agreement for the sub-lease of the Public Military Domain relating to lot "3C – RDC EST" of the Saint-Mandrier-sur-Mer Marine Activity Park (PAM), as it has been confirmed on their website.
Nereid has been awarded the contract and declared the successful bidder for this tender procedure, with the defense authorities giving their agreement for the Metropole to issue a sub-occupancy agreement for the premises. Saint-Mandrier-sur-Mer's Marine Activity Park (PAM) is a 50 acres area including 12 acres bay dedicated to marine activities managed by TPM and supported by the Ministry of Defense, the Provence-Alpes-Côte d'Azur region and the Var department.
This will allow Nereid to deploy our first CrG5 (learn more about our product here) pilot by the Mediterranean sea. The new facilities will become our R&D center for marine applications as well as a showroom for our products. Our first full scale pilot will be inaugurated this summer with the support of our partners and local authorities.