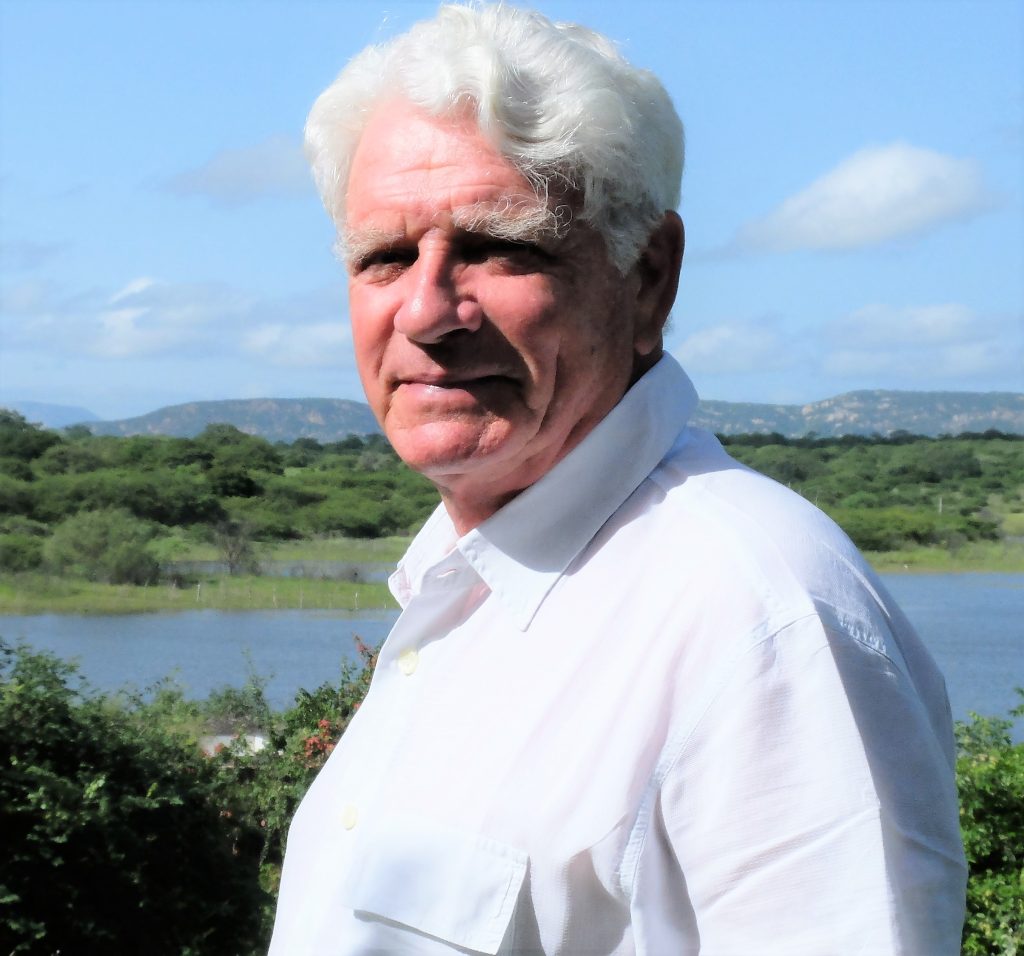 We are proud to announce Mr.Pierre Landolt as a member of our advisory board.
Holder of a law degree from the University of Paris Assas and Doctor Honoris Causa from the University of Lausanne HEC, Pierre Landolt is at the same time entrepreneur, administrator, banker and biodynamic farmer.
Born on November 17, 1947 in Paris, he left for Brazil in 1974 to take over the management of Sandoz Brazil as "Product manager" and fell in love with the country; so much so that he acquired an agricultural estate in the semi-arid region of northeastern Brazil, the "Fazenda Tamanduá, Patos, PB. He converts the estate, over several years, into a model farm in biodynamic production and wildlife protection.
He served as a director at Sandoz SA between 1986 and 1996 before joining the board of directors of Novartis AG, in Basel, from 1998 to 2018, in particular as Chairman of the committee in charge of "Corporate governance, appointment and corporate responsibility "for 3 years.
In 2000 he joined the Board of Directors of Syngenta AG in Basel until 2008: he was a member of the audit committee for 4 years and a member of the Syngenta Foundation for Sustainable Agriculture.
In 2005, he created "Instituto Estrela de Fomento ao Microcredito, Patos, PB Brazil" and in 2007 Amazentis SA, a company seeking disruptive solutions in the field of therapeutic nutrition.
Until 2017 he was Chairman of the Sandoz Family Foundation overseeing the development of the Foundation in several investment sectors, with an entrepreneurial vision.
He also founded AxialPar in São Paulo, active in fresh organic vegetables, breeding native fish species in southern Brazil as well as the Amazon region (Mar e Terra). Until 2021, it is a partner of the Swiss private bank Landolt & Cie SA, in Lausanne.
In March 2021, he joined Nereid's advisory board having seen the interest of Nereid's technology not only in the agricultural sector but also to provide drinking water to the local population while preserving the environment. His entrepreneurial spirit and experience make it possible to test technologies efficiently and explore new applications.